Furniture Testing & Certification from TÜV ​Rheinland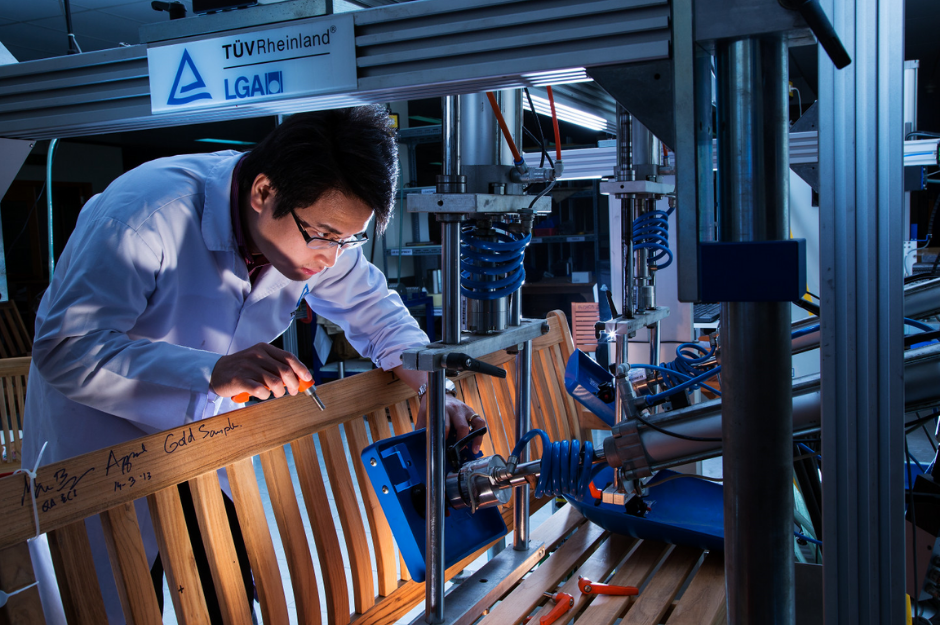 Furniture Testing & Certification
The demand for new furniture designs, electrified furniture, and sustainable alternatives to the current range of products is on the rise. As this demand continues to rise, furniture manufacturers need ways to not only ensure the safety and quality of their products, but also separate themselves from the competition.
A high-caliber design of both the interior and exterior features of your furniture products demonstrates your commitment to quality and safety for added value and customer confidence. However, customers rely on reputable test marks to help them choose the best product for their individual needs. We conduct comprehensive furniture testing and certification in accordance with national and international standards as well as internal specifications. Comprehensive testing and certification by an independent service provider like TÜV Rheinland puts you in the best position to document the quality and safety of your furniture products to strengthen consumer trust in your brand. We provide you the expertise you need backed up by decades of practical experience and reliable services. Our globally recognized test marks boost customer confidence and strengthen your brand in competitive markets.
Our broad service portfolio ensures optimum support with regard to your unique requirements. We provide
expert testing
and certifications for furniture of all kinds – from office, contract and home furniture to laboratory and workshop furnishings. Scroll below to learn more or request furniture testing and certification from TÜV Rheinland!