Ensure Your Compliance to IEC 62368-1 with TÜV Rheinland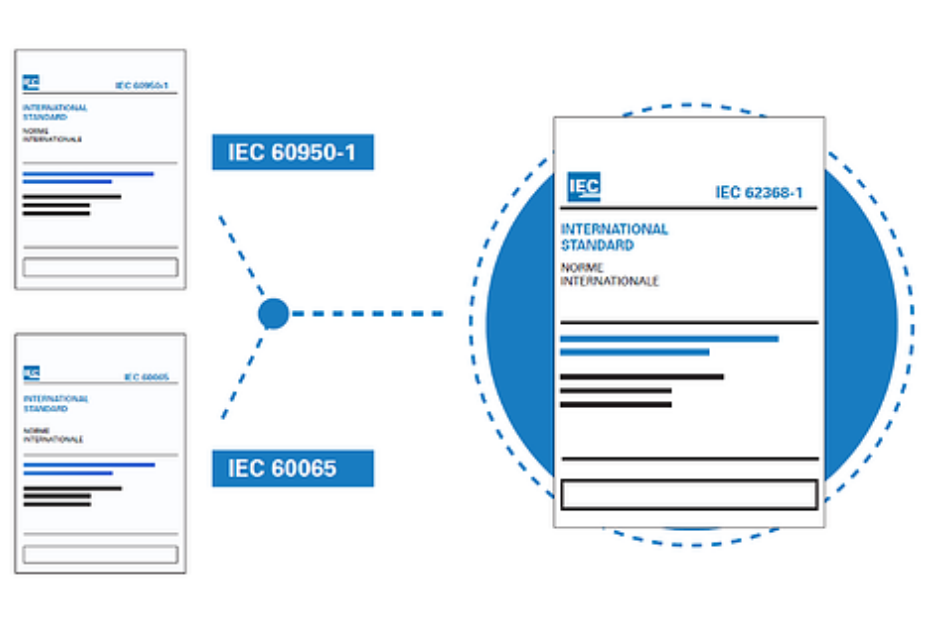 IEC/EN 62368-1 replaces IEC/EN 60950-1 and IEC/EN 60065.
Since the release of the new IEC 62368-1 standard,
TÜV
Rheinland has been introducing the philosophy of potential hazard-based safety engineering (HBSE) during the stages of product design, development, and production for our clients. Concurrently, we are also preparing businesses and manufacturers of audio and video equipment to be ready for the transition from legacy standards to the updated hazard-based IEC 62368-1 standard by providing timely information and helpful resources.
Below we have compiled some of our most helpful resources to help you understand the revision of IEC 62368-1, learn the new changes and requirements, and ensure that your transition to the new standard is as smooth as possible.
Scroll to the bottom of this page to take advantage of our compliance options for 62368-1.